Gold Coast Christmas Lights
Tis The Season To Be Safe
Its that time of year again when the old Christmas lights are dragged out of the shed and residential fires spike.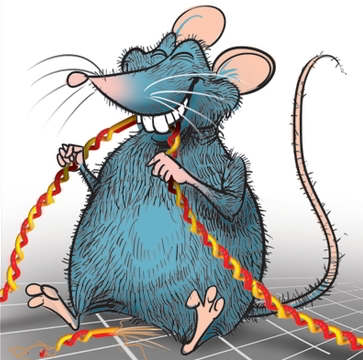 Here are a few Safety Tips For This Christmas
NEVER let children hang the Christmas lights - they don't know what dangers to look for
Only use indoor lights indoors (they are probably not water proof or weatherproof)
Only use Outdoor Lights Outdoors (they may get too hot for indoor use)
Always check old lights carefully before re-using
Make sure you buy lights that are Australian Compliant (Never buy online from overseas websites)
Don't piggy back powerboards for this once per year powerpoint shortage. Its cheaper to get another powerpoint installed by a residential electrician than to rebuild.
Don't modify lights if you are not a residential electrician (see our video on DIY)
Test your Safety Switches before and after turning on your lights for the first time
Keep lights out of reach of small children
Keep lights out of reach of cats (that youtube video just isn't worth it)
If using lights that have been stored since last year check the cables closely for hardening, fraying, signs of rodents having a last night snack, corrosion or other signs that they are not as originally purchased. If they are in a condition that you would reject when purchasing as new, they are probably not safe to use now.
It is a good idea to plug the lights in and test in your garage or some other location away from flamable items. Leave them on for a while and then check the temperature of the transformer.
Remember that Christmas comes around every year. If you are using outdoor lighting this year, you will probably use as many or more next year. That means you should consider investing in some external power sockets to keep your family safe now and into the future. Avoid the temptation of running extension cords under the garage door or through a window that someone may close cutting through the insulation. A Phoenix Electrial residential electrician can give you a free quote and advice.